Wild Blue Cats sanctuary expansion underway as largest fundraiser approaches | Thetribune
BLACK FOREST • For 13 years, Wild Blue Cats has made it a mission to rescue and protect feline animals from unnecessary euthinasia and wildlife predators.
With additions of a critical care unit and, most recently, a mobile veterinary clinic, the nonprofit organization's scope of service will expand its ability to provide medical attention to its four-legged residents awaiting adoption or living out their lives at the sanctuary grounds.
Wild Blue Cats is dedicated to saving the lives of cats and kittens that are abandoned, abused, neglected, displaced or surrendered and aims to find them permanent homes or provide lifetime sanctuary or foster care. Founded in 2009, the organization is committed to preventing and eliminating euthanasia of treatable and savable animals, following the belief that euthanasia is a last resort for animals suffering severe injuries or illnesses that cause extreme discomfort or poor quality of life.
In 2011, Wild Blue Cats was able to officially open its first building to become the Wild Blue Animal Rescue & Sanctuary.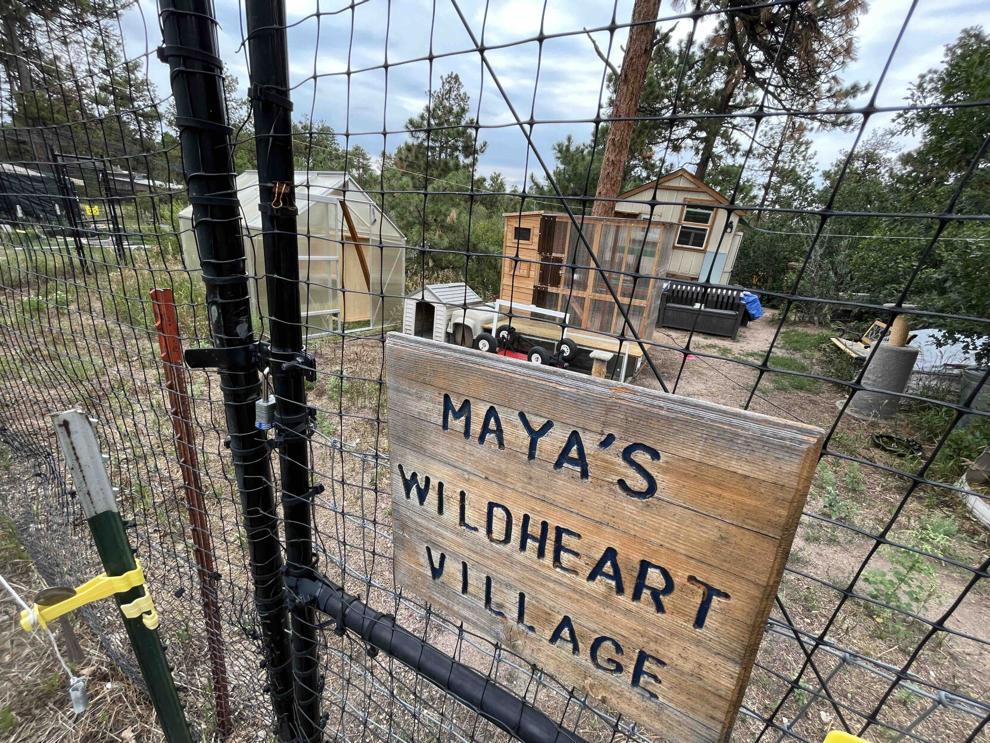 In addition, the refuge conducts Trap, Neuter, Release ventures outside of Colorado Springs city limits while supporting those efforts inside city limits the best it can. All cats in the care of the sanctuary are spayed or neutered, vaccinated, and if not feral, they are microchipped.
The new critical care unit will be based in a two-story mansard-style barn. The exterior has been completed, and the interior is under construction. The plans for the care unit include a surgical suite with all the necessary medical equipment, laundry room, bathroom for volunteers, and kitchenette on the first flor, while the upstairs will be for condos and nests for cat housing.
The funding for the care unit's infrastructure is complete while basics for the interior finishes are still being acquired. However, medical equipment has been donated from veterinarians who have either retired or upgraded the equipment at their own facilities, including needs for a surgical suite, anesthesia and ultrasounds.
While the sanctuary was on the hunt for a vehicle to use for a mobile veterinary clinic, one pair of patrons who adopted a cat from Wild Blue recently offered to donate an RV to the organization. Wild Blue Cats jumped at the chance to start renovating the RV and begin steps to make its mobile vet clinic a reality.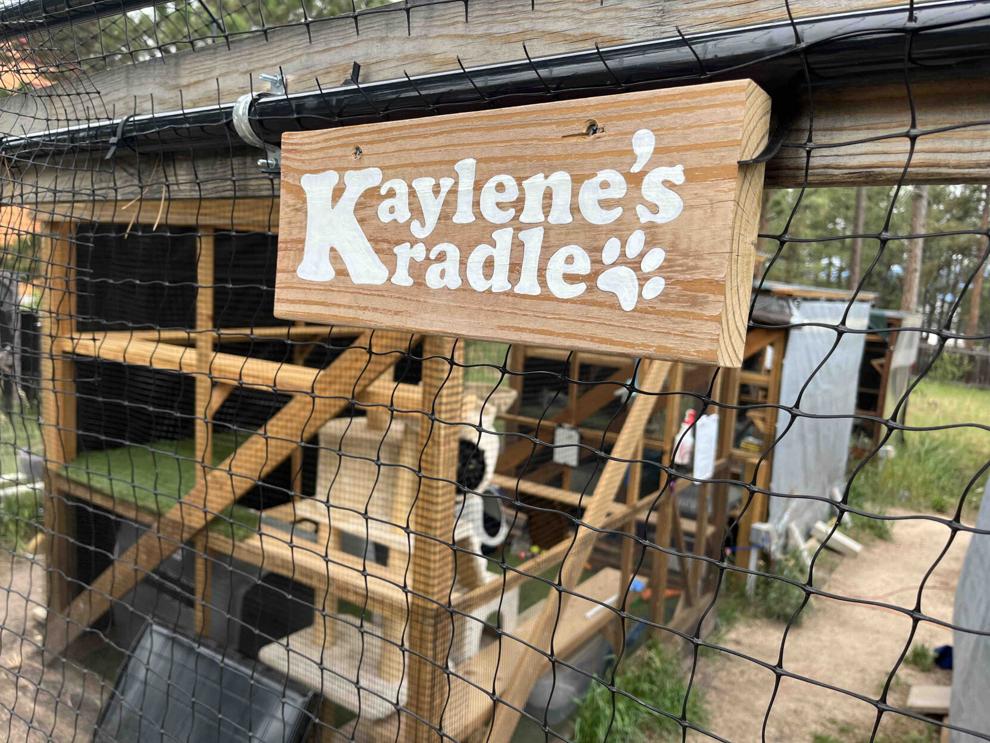 "What an amazing gift," sanctuary team leader Michelle Burkhart said. "It was a dream of ours."
The mobile clinic, once complete, will provide a pre- and post-op areas, a sofa to be used as a bed, storage, and seating for five passengers. The kitchenette will still be operational and the shower will be converted into storage. The bedroom is being converted into the surgical area.
However, the road to unit's completion is still a long one.
"It hasn't had a lot of maintenance done to it," volunteer Brad Cook, who is performing the renovations, said. "It has several little issues we have to work on."
Wild Blue Cats' largest fundraiser of the year, the 12th annual Fancy Feast Online Auction, runs from noon, Aug. 11, to 5 pm, Aug. 14. It features several high value items, including an $1,800 CO2 facial from a dermatologist, Broncos memorabilia, and a lot of custom artwork. Last year's auction raised $40,000. Registration for bidding in the auction is available at https://wildblue.cbo.io or by texting "wildblue" to 56651.
Those who were bidders in the 2021 auction will be able to reuse their active bidding number from last year.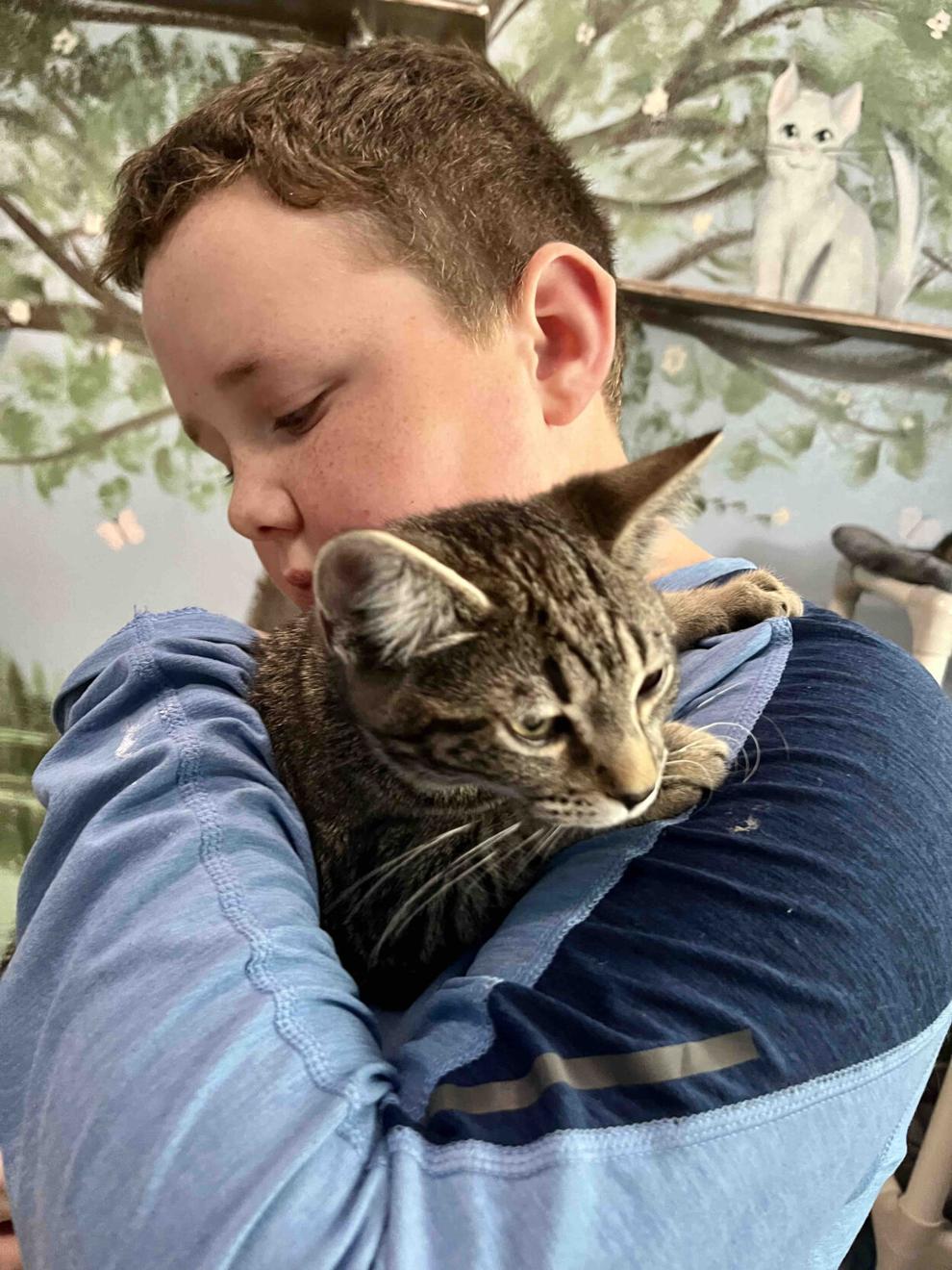 "There's going to be some really neat stuff," fundraising chair Sabrina Utter said. "We know things may be a little financially tough for people right now, but we'll be happy if we collect close to what we did last year."
As of Aug. 1, online visitors to the Wild Blue Cats website, wbcats.org, can vote for which cats in the sanctuary they'd like appear in the facility's 2023 wall calendar. A donation of $1 per vote is collected.
Wild Blue Cats also has a year-round Besties program where patrons are able to sign up to make monthly donations from as little as $5 per month to $500. The funds collected from the Besties provide the sanctuary a monthly budget to cover its basic operational costs, Utter said.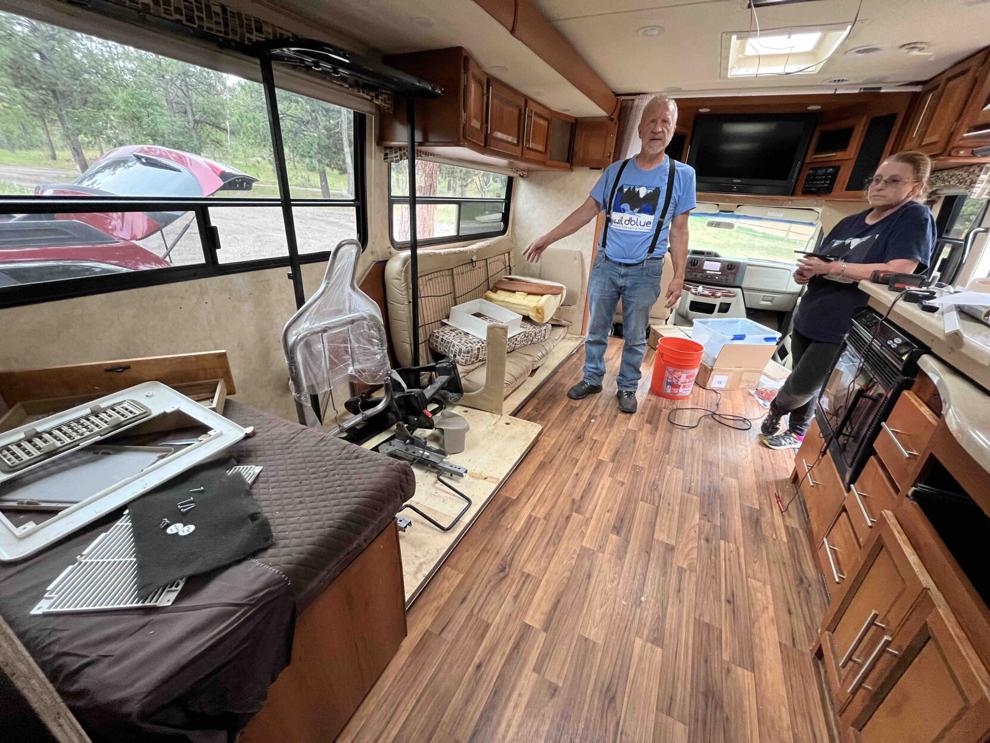 Grant funds are also important to Wild Blue Cats operations, including a Petco Loves grant which provided the facility with 300 vaccines. The organization also plans to have Facebook fundraisers to aid unexpected costs for individual animals.
"We do not make any money on the adoptions," Burkhart said. "The adoption fees are $85 for adult cats and $110 for kittens, but when you factor in the costs of vaccines and getting the animal spayed or neutered, adopting a kitten can cost about $360."
The animals adoptable from the sanctuary are all vaccinated and spayed or neutered prior to adoption. If the animal is not feral, he or she will also be microchipped.
Many of the cats at the sanctuary were provided by people who found strays on their property or wandering without a home. Some have come from the Humane Society of the Pikes Peak Region. These spend time in a cat "condo," focused housing which allows the cats to receive any medical needs before being introduced to other cats in the sanctuary.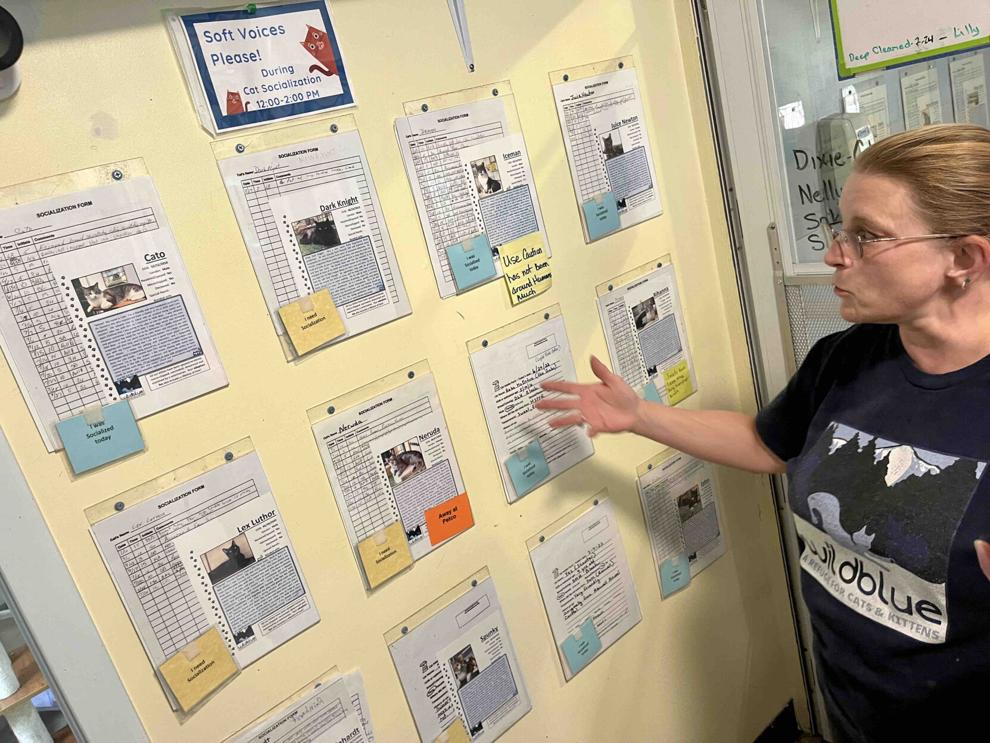 Other rescues come from Roswell, NM, where Burkhart said shelters there have a high and strict euthanasia policy. Wild Blue Cats has partnered with Best Friends to travel to Roswell to rescue cats. Another partner in Roswell, Peace of Mind, rescues cats from the shelters and provides initial vaccines. When Wild Blue Cats has room, these animals are transferred to its facility in Black Forest.
The sanctuary at Wild Blue Cats is able to house up to 45 cats at one time.
"We like to keep that maximum in the sanctuary itself," Burkhart said. "If we have more than that, the cats start to get testy and we seem to have some additional cat fights."
At any given time, the organization's Foster Program can have anywhere from 120 to the maximum 250 kittens. Fosters are families who have an extra room to devote to raising, feeding, playing with and meeting medical needs of kittens until they are ready for adoption. Kittens are primarily kept in foster care while adult cats reside at the sanctuary.
Other aspects of the sanctuary include devoted outdoor areas with warm structures for feral or unfriendly cats. One area called Maya's Wildheart Village is a 20,000-square-foot enclosed compound where shy or feral cats who are taken in when releasing them is no longer a safe option. They are fed daily and are provided with a heated shed and other areas to hide in comfort.
However, it isn't abnormal for volunteers to find a shy or feral cat eventually become friendly.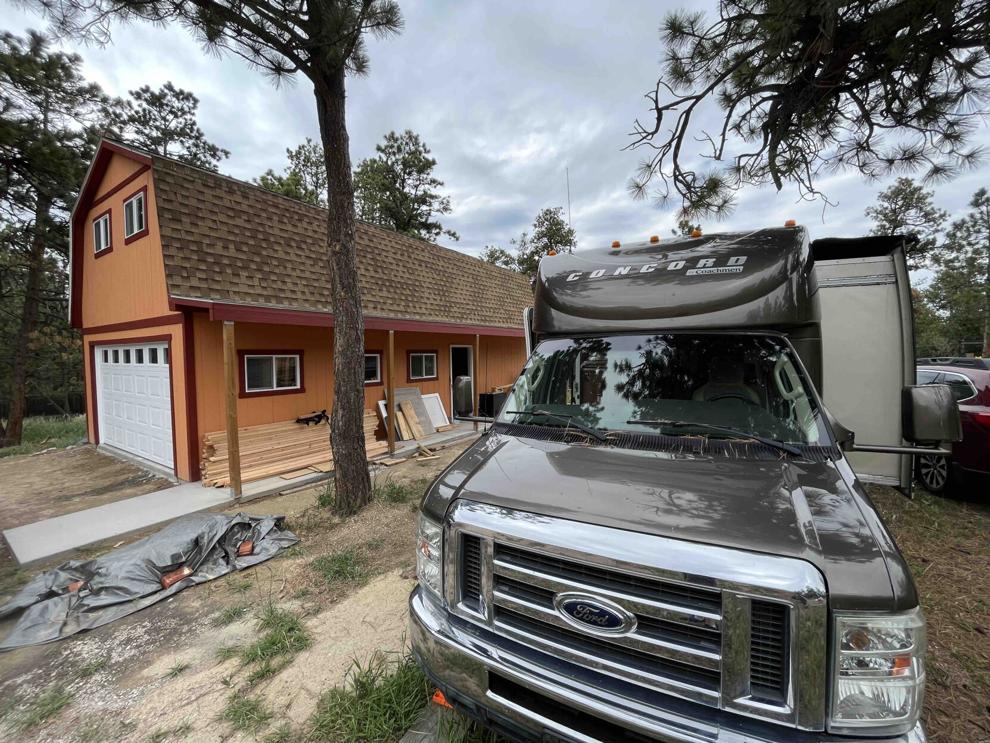 "It changes their personality, once they feel they are protected and regularly fed," Utter said.
"Sometimes we have cats who react well to certain volunteers but wont let anyone else touch them. But that is still hope. At some point, we start to think maybe they just need their person. Cats do pick their people."
.